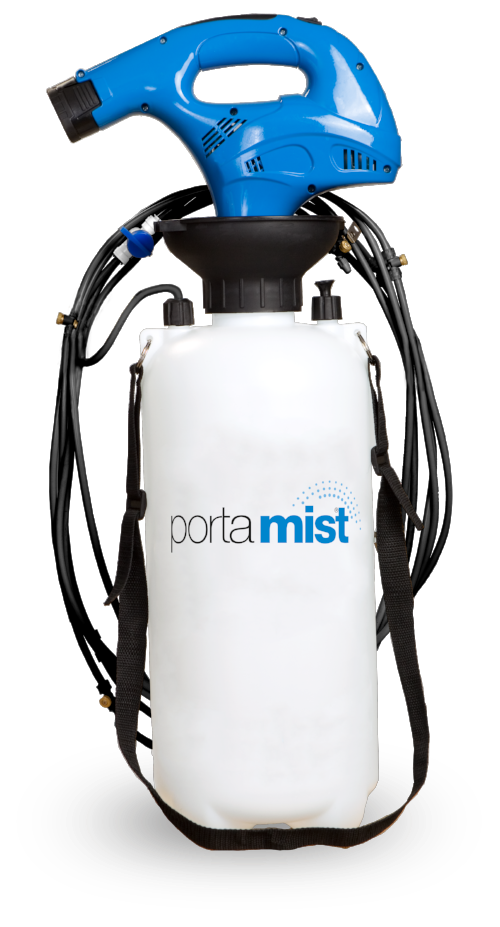 PortaMist Portable Misting System
Regular price $250.00 Sale
Portable Misting System now portable M-010-15

PortaMist is easy to carry portable misting system that can be set up anywhere in less than one minute, the tank holds 2 gallons of water, it is battery operated and the battery can charge two tanks with one charge. There is not another misting system like this in the world. 

You can connect the misting lines to tents, canopies, umbrellas, fans, at your workplace or any other outdoor structure. We offer the only product that allows you to cool outdoors without electrical outlets or a hose. 
This water mister was designed to be user-friendly for extreme comfort in every manner for the end user.
It comes with:
1- 2 Gallon tank 
6 - Misting Nozzle
Misting line
Clips to set up misitng line
12V Battery
Charger for batter
Misting Pump
Carry belt
Security Valve
Safety clips
Manual 
Shipping box measurements 10.5 × 8.5 × 19.5 in, weight 9.5 lb
HS 8424.41.10